WELCOME TO CLUB PIERRE CHARRON!
Combining tradition and innovation, competition and social interaction, this atypical club was created by an avid player.

Designed as a living space, the club offers its guests a bar, a welcoming smoking lounge with humidor, and all the services that will make your visit even more pleasant.

HOW TO ENTER THE CLUB
• Entry is free.

• Presentation of a valid ID (passeport or french national identity card or french driver's license) or your membership card is compulsory.

• You must be over 18 (18 years and 1 day old).

• Access is reserved for persons who are not banned from gambling.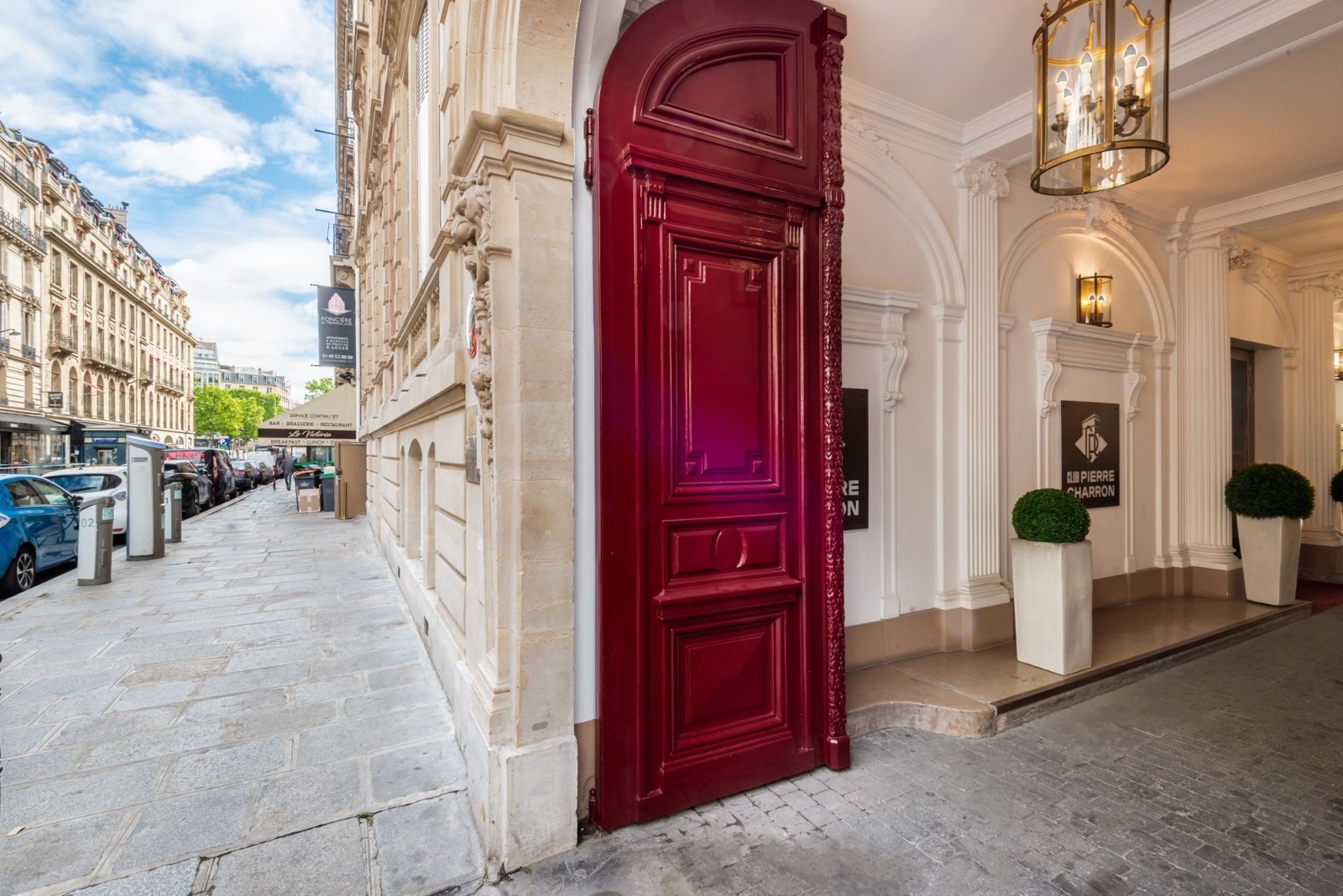 The outfit to adopt to come to the CLUB PIERRE CHARRON
There are several rules to follow in order to enter the Club Pierre Charron:

- Dress conservatively
- Do not wear torn clothing
- Do not wear clothing designed primarily for sports (jerseys, tracksuits, running sneakers), although sportswear is of course acceptable.
- Do not wear accessories that cover your face (except for cashgame players).
- Do not wear summer clothing (swim shorts, tank tops, men's shoes, etc.).
COMING TO THE CLUB
Address
62 rue Pierre Charron - 75008 Paris

Club Hours
7 days a week including public holidays
From 12:30 pm to 6:30 am
without interruption

VALET PARKING
• 30 minutes before the opening of the club and until closing
• Single price: €15

PARKING LOTS
• Indigo opposite 65 rue Pierre Charron, Paris 8th (50 meters from the club)
• Indigo opposite 103 avenue George V, Paris 8th (500 meters from the club)

METRO, BUS & RER
• Metro - Lines 1 and 9 - Franklin D. Roosevelt station
• Metro - Line 1 - George V station
• Bus - Line 32 - Pierre Charron-François 1er stop
• Bus - Line 73 - La Boétie-Champs-Élysées stop
• RER - Line A - Charles de Gaulle-Etoile station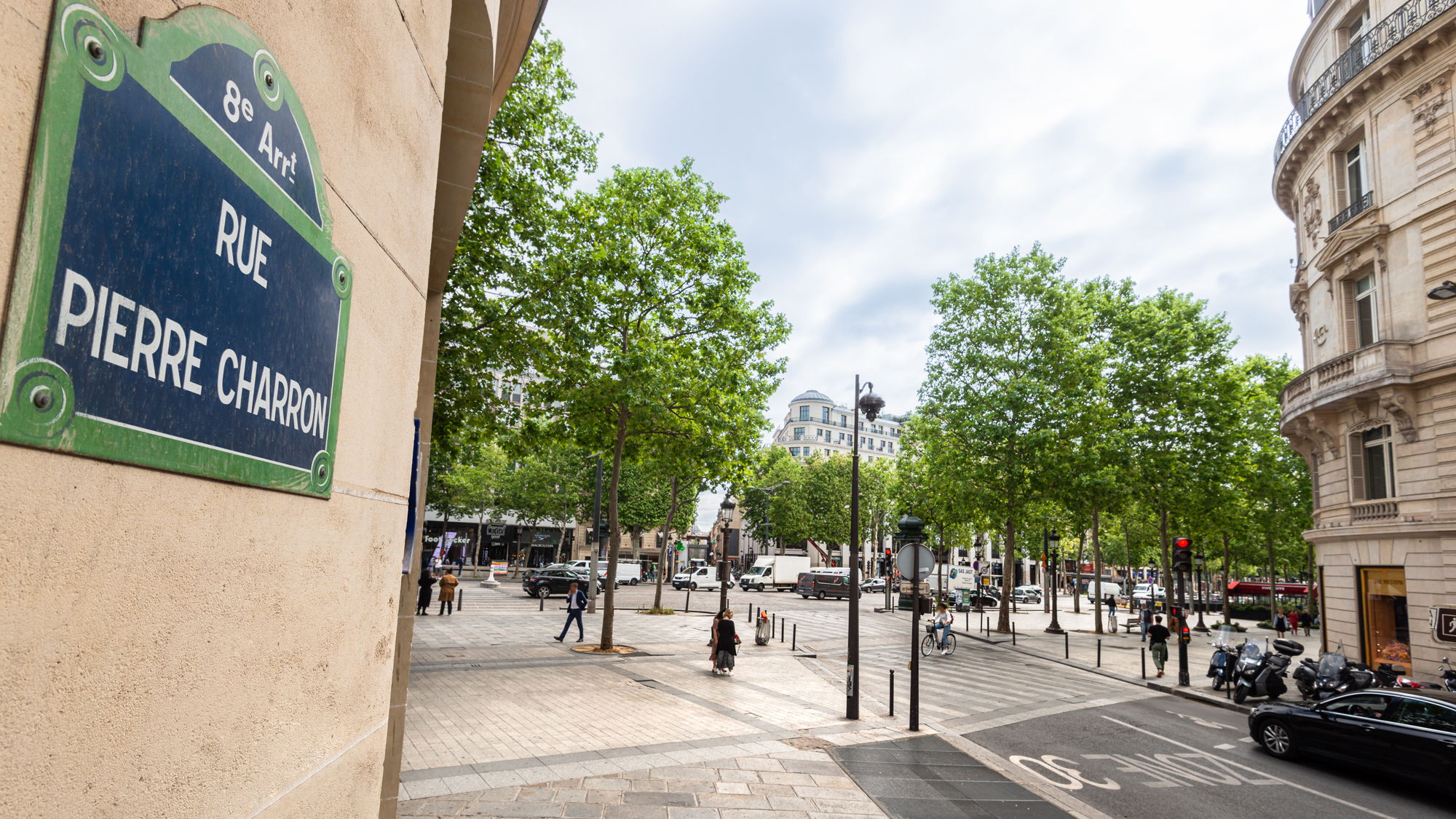 OUR SERVICES
• Valet parking
• Cloakroom
• Free Wi-Fi
• Game tables equipped with USB ports
• 30-m2 smoking room/library
• Sale of cigarettes and cigars
• Cash machine
• Visa and MasterCard credit cards accepted
• Payments in Euros, Dollars, Pounds and Swiss Francs accepted
• Deposit and Bank Transfer
• Sports broadcasts on a giant screen
• Access for persons with reduced mobility
• Air conditioning

Our Restaurant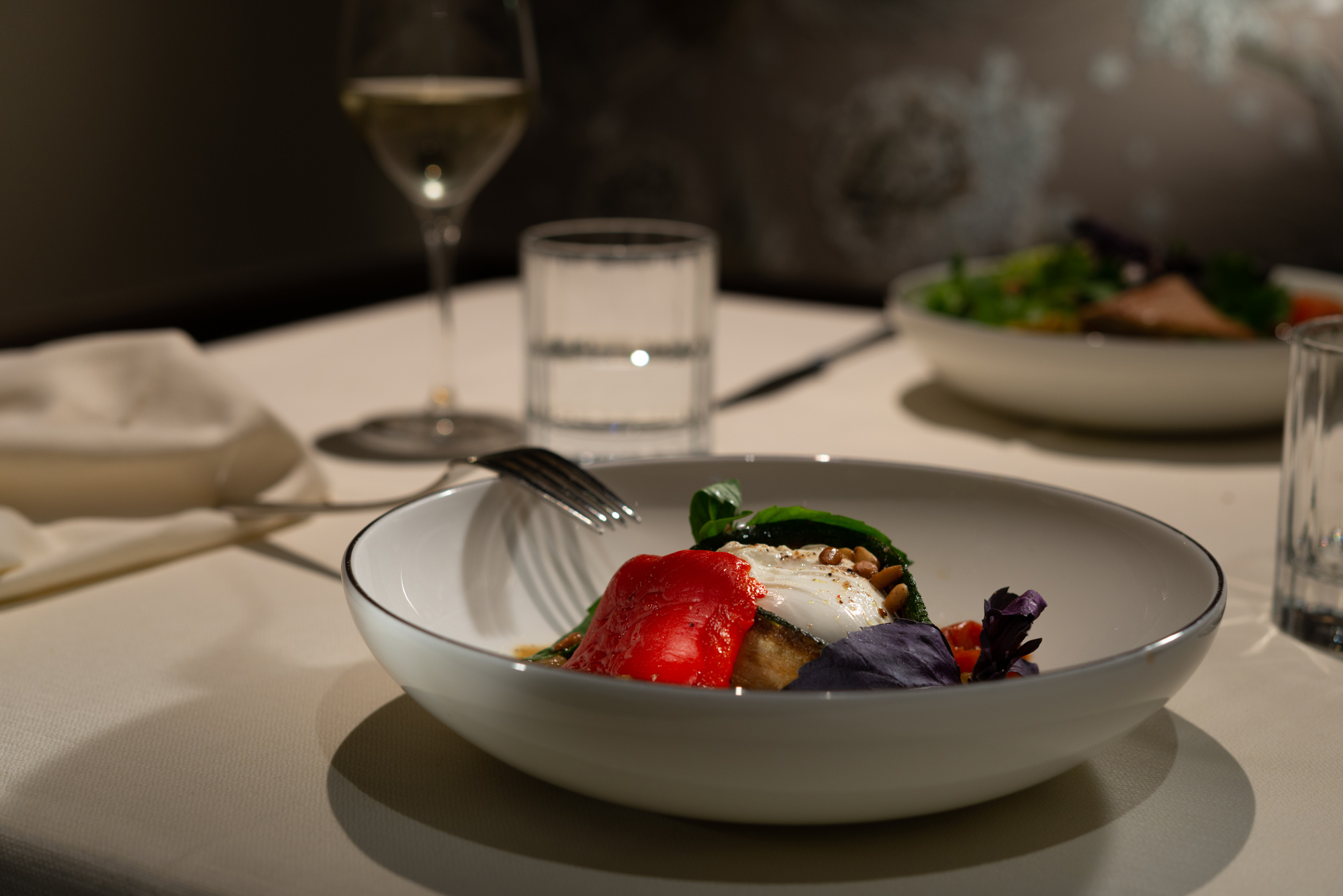 THE SPIRIT OF THE CLUB
Casino Games and Poker can be very emotionally charged and cause rushes of adrenaline. Our vision is to place the pleasure of playing above all else.

Your good humor, your benevolence and your sense of fair play are key to achieving our goal of making Club Pierre Charron the temple of games in Paris.

We value respect for each other, in all situations.

Feel at home at Club Pierre Charron !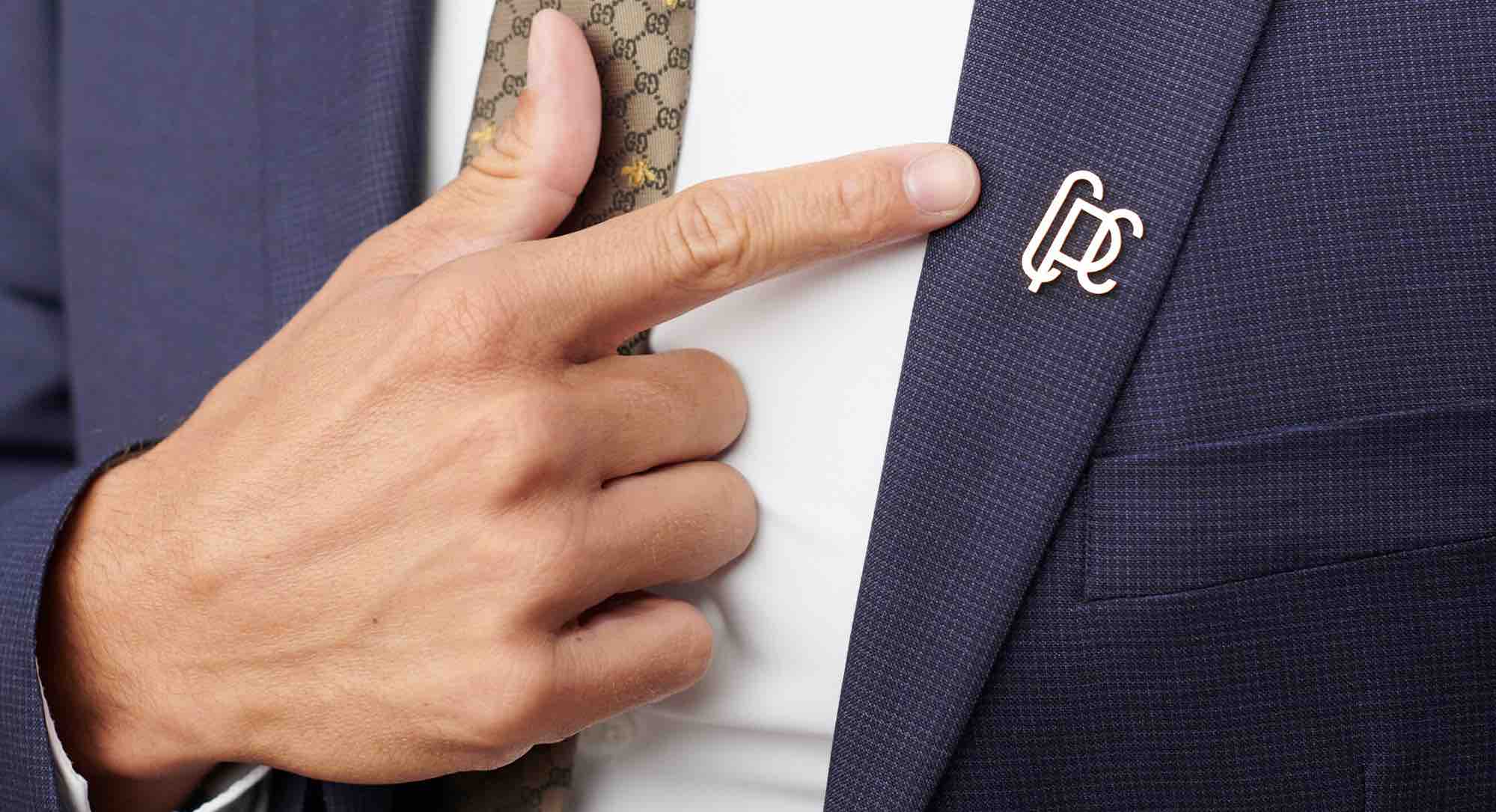 A GAMING CLUB AT YOUR SERVICE