ADDRESS, CLUB HOURS & ENTRY CONDITIONS ADDRESS
ADDRESS
62 rue Pierre Charron - 75008 Paris

CLUB HOURS
7 days a week including public holidays
from 12:30 pm to 6:30 am without interruption


ENTRY CONDITIONS
• Entry is free.
• Entry is permitted on presentation of the club membership card or a valid ID (passeport or french national identity card or french driver's license).
• Access is reserved for adults (18 years and 1 day old) who are not banned from gambling.
• Simple, proper attire is required.


INFORMATION
+33 (0)1 88 40 20 00
Prepare for your 1st visit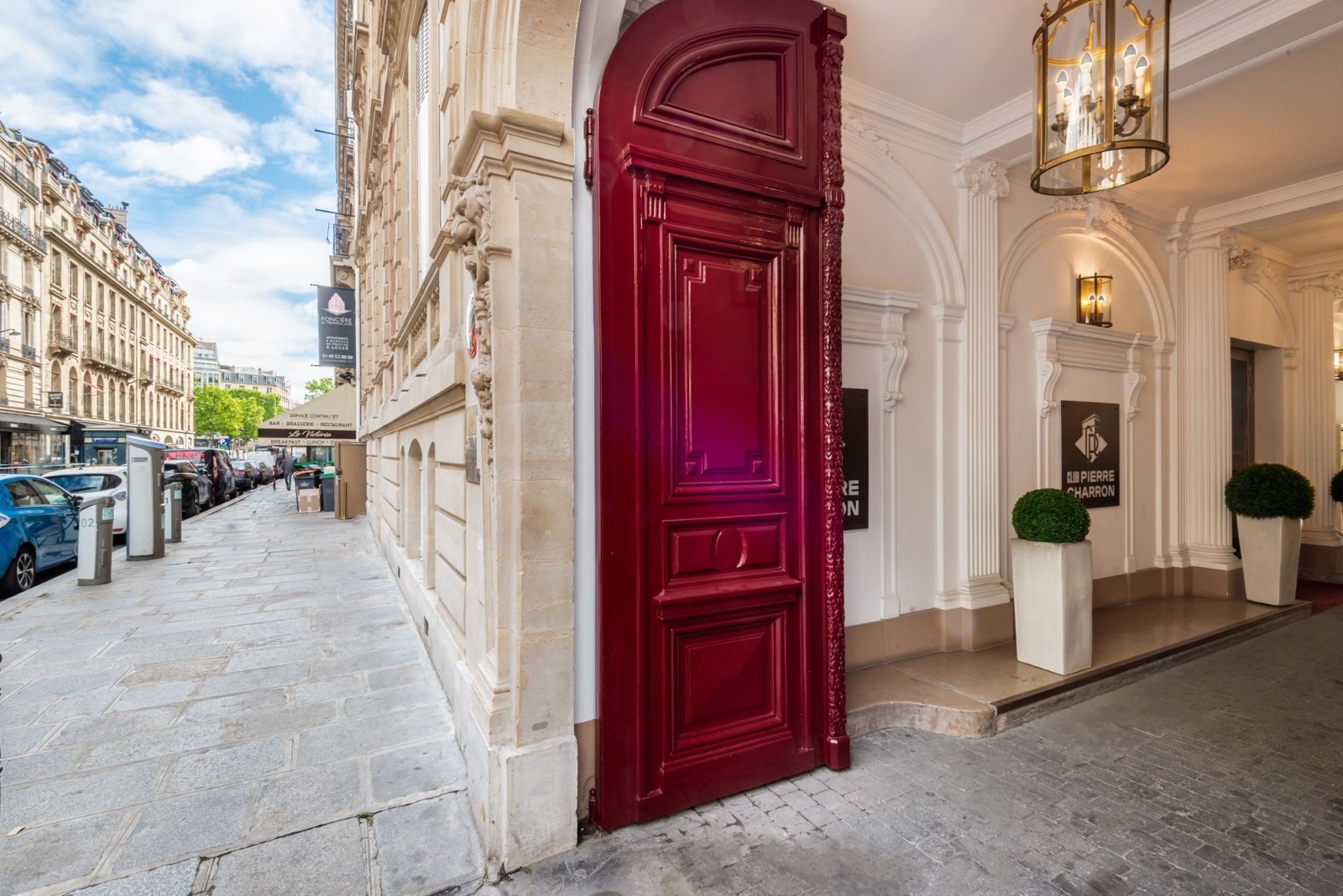 COMING TO THE CLUB
VALET PARKING
• 30 minutes before the opening of the club and until closing
• Single price: €15

PARKING LOTS
• Indigo opposite 65 rue Pierre Charron, Paris 8th (50 meters from the club)
• Indigo opposite 103 avenue George V, Paris 8th (500 meters from the club)

METRO, BUS & RER
• Metro - Lines 1 and 9 - Franklin D. Roosevelt station
• Metro - Line 1 - George V station
• Bus - Line 32 - Pierre Charron-François 1er stop
• Bus - Line 73 - La Boétie-Champs-Élysées stop
• RER - Line A - Charles de Gaulle-Etoile station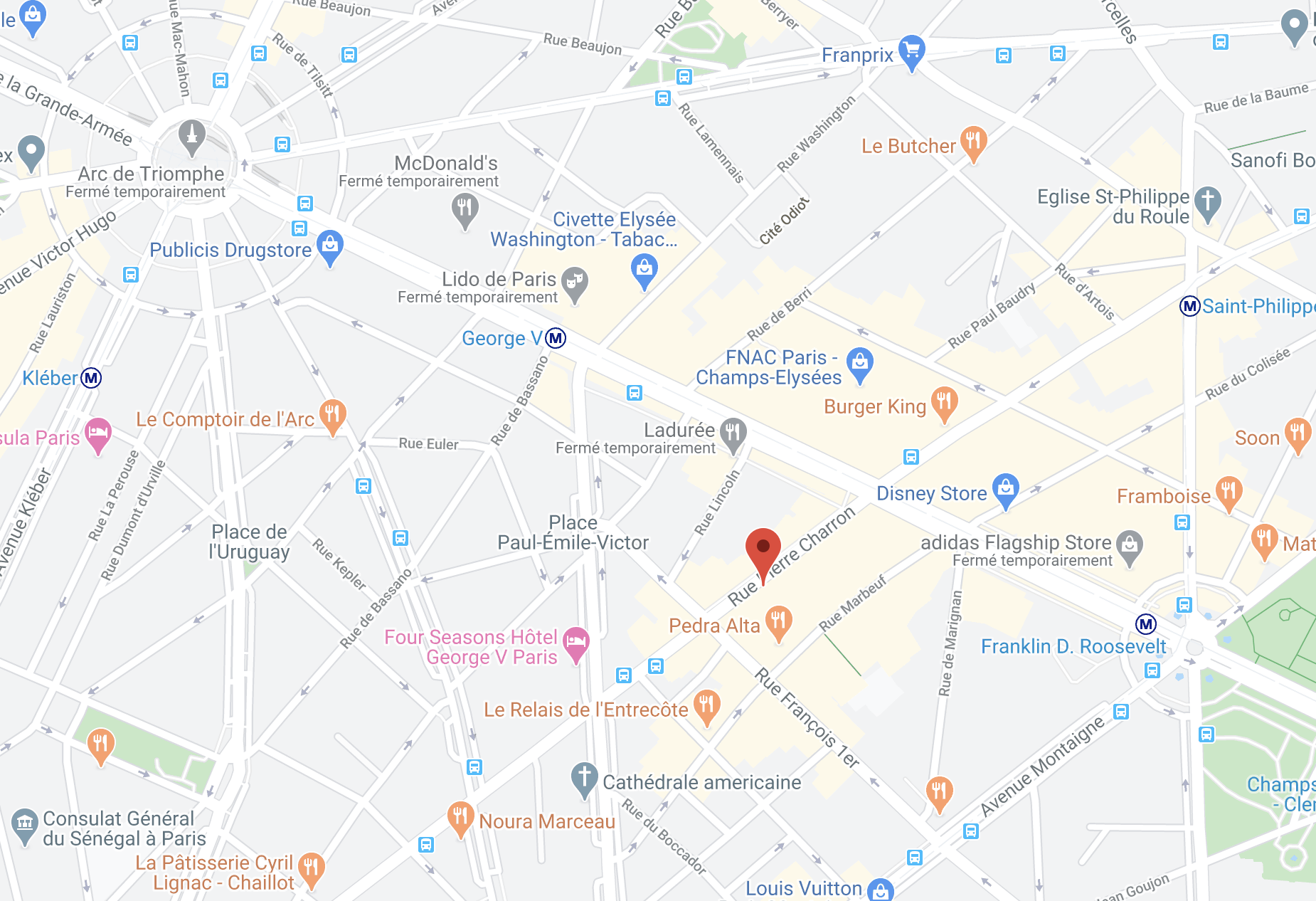 Our services
• Valet parking
• Free cloakroom
• Wi-Fi
• Auto Shufflers
• Chips equipped with RFID technology
• Game tables equipped with USB ports
• Bar & Restaurant
• 30-m2 smoking room/library
• Sale of cigarettes and cigars
• Cash machine
• Visa and MasterCard credit cards accepted
• Payments in Euros, Dollars, Pounds and Swiss Francs accepted
• Chips deposit
• Bank Transfer
• Sports broadcasts
• Access for persons with reduced mobility
• Air conditioning

BAR & RESTAURANT
Our Chef has created an inventive gourmet menu made with fresh, seasonal ingredients, to be enjoyed at any time and suitable for all appetites.

• Non-stop service during club business hours (from 12:30 pm to 6:00 am)
• Reservations possible by calling +33 (0)1 88 40 20 00
• Access to the club on presentation of a valid ID

View the menu
SMOKING LOUNGE & CIGARS
- REOPENED SINCE JUNE THE 6th -
Our 30-m2 smoking room/library is a welcoming space to enjoy a cigar or cigarette while comfortably seated on a sofa.

Our selection of modules, put together by an expert, will delight the most demanding palates.

Our Cigar & cigarette menu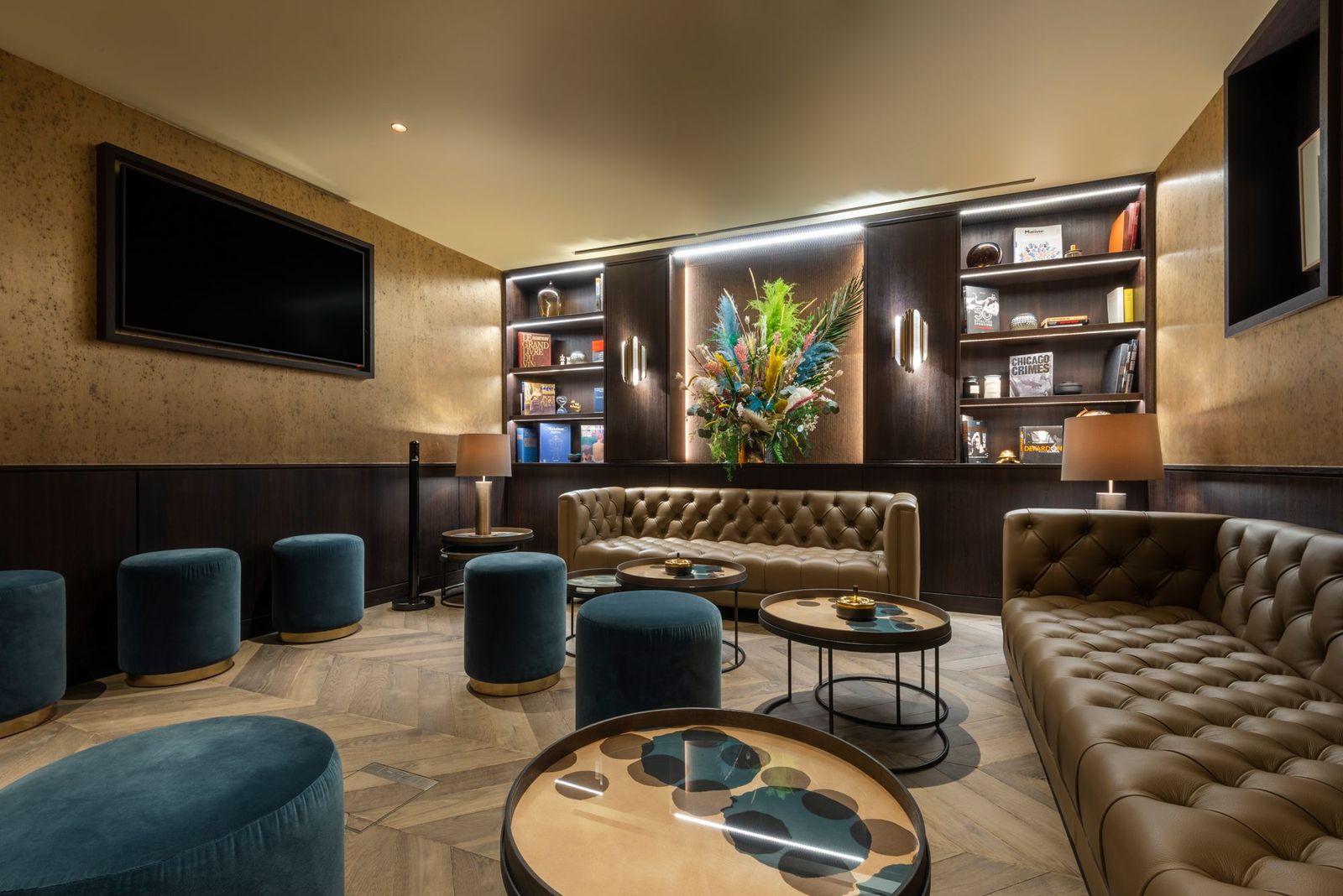 Our Private Lounges
Our two lounges are reserved for High Stakes players, to play without limits and in complete privacy.

Our team will organize, with complete discretion, the game of your dreams, whether it is to play in a friendly atmosphere with your closest companions or to meet players of your level.

find out more